CRAFTY HAPPENING: Open Studio's 24th Annual Artist Proof Sale (December 4-20, open house: December 4)
Join us at Open Studio's Annual Artist Proof Fund Raiser and Open House!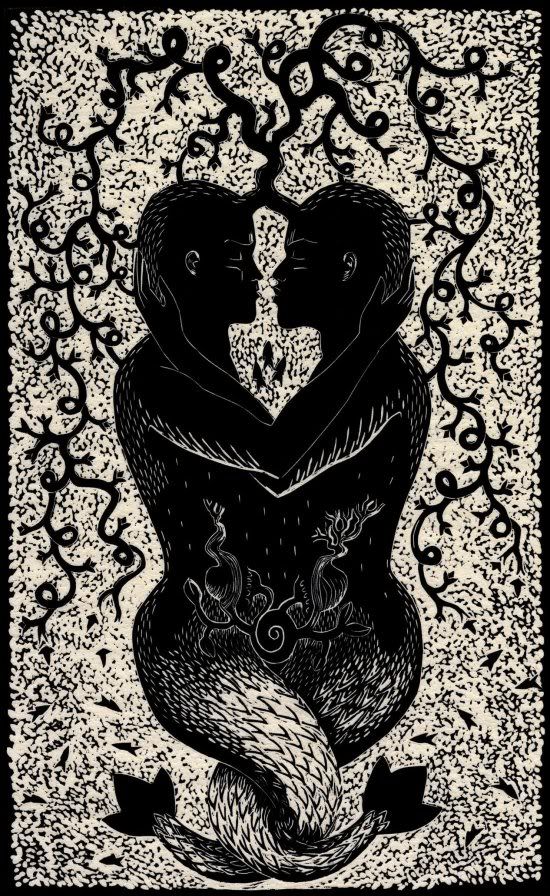 Image: Pamela Dodds, Union, linocut, 14" x 9", 2008.


December 4, 2008 from 6 - 9 p.m.
Print Preview: 6 p.m.; Print Sale Begins: 6:30 p.m.
Price Range: $50 - $300; Payment Options: VISA, Cheque and Cash
Sale continues to Dec. 20
Regular Sale hours: Tuesday - Saturday, 12 - 5 p.m.
Special extended hours (401 Richmond Holiday Marketplace):
Thurs. Dec. 11 + Fri. Dec. 12, 11 a.m. - 8 p.m.; Sun. Dec. 14, 12 - 5 p.m.
Kick off the holiday season with Open Studio's 24th Annual Artist Proof Sale
Fundraiser and Open House, Thursday, December 4 from 6 - 9 p.m.
Join us on opening night and enjoy printmaking demos, food and festivities!
Come and select from over 200 original, one-of-a-kind artists' proof prints*‹screenprints, etchings, lithographs and relief prints‹at prices ranging from $50-$300! Other wonderful gift-giving items that will be available include: hand-printed greeting cards and Open Studio¹s decks of playing cards and artist pins‹perfect stocking stuffers!
On the opening night of the sale, the print preview is from 6 to 6:30 p.m. with the sale beginning at 6:30 p.m.
Impress your family and friends with unique gifts of art while supporting contemporary artists!
* Artist proof prints are works that record various stages of the development of an image, or represents the final state before the edition is printed. Monoprints are one-of-a-kind prints of which no edition or multiple
is printed.
Open Studio
401 Richmond Street West, Suite 104,
Toronto, ON M5V 3A8
Ph/Fax: 416.504.8238
Email: office@openstudio.on.ca
Website: www.openstudio.on.ca