CRAFTY HAPPENING: 15th Annual Aboriginal Festival (November 29-30)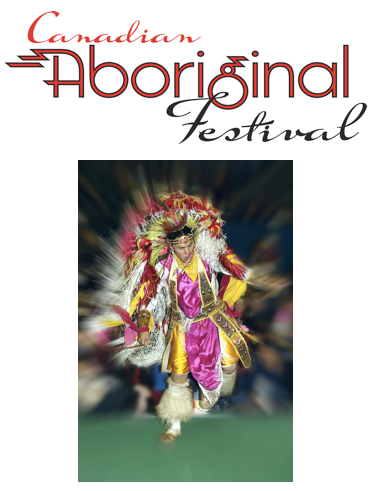 What

: 15th Annual Canadian Aboriginal Festival
Where

:
Rogers Centre
(map) One Blue Jay Way
When

:
Saturday, November 29th and Sunday, November 30th
Tickets

: Adults $10; Children under 12, $5; Family pass (2 adults, 2 children) $25.
Tickets can be purchased through Ticketmaster.ca or at 416-872-1111. www.canab.com.




Details

:
Come celebrate with us! The 15th annual Canadian Aboriginal Festival, November 29 & 30 at the Rogers Centre (formerly SkyDome) features entertaining performances and exceptional artisans in a welcoming, family-friendly celebration of the rich diversity of native culture. The Festival is home to The Market, a gathering place for 200+ vendors of Aboriginal arts and crafts. This year will feature the work of spectacular Haida designer Dorothy Grant! A vital part of Aboriginal cultural expression, the Market also offers an excellent opportunity for visitors to shop for those special gifts. Also showcased is the always spectacular Confidence Meets Fashion runway shows featuring the work of up and coming Aboriginal designers, modeled by graduates of Turtle Concepts confidence and skill building workshops!