CRAFT SHOW - Norman Ingram's Holiday Show & Sale (Nov 20 2008, 5:30-9pm)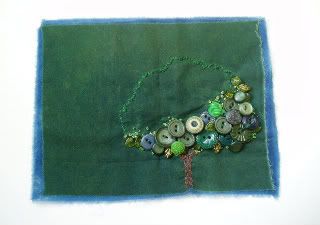 Norman Ingram's
Holiday Show and Sale 2008
Thursday, November 20, 2008 from 5:30 to 9:00 PM
Norman Ingram School Council is hosting this charming craft show and
sale in the school gymnasium, along with a seasonal tea room and bake shop.
Guests are invited to browse and shop.
Find that unique holiday gift while
mingling with old friends and neighbors in this holiday season social evening.
When:

Thursday, November 20, 2008 from 5:30 to 9:00 PM
Where:

Norman Ingram Public School, 50 Duncairn Rd.
(NW corner of Don Mills and Lawrence, see map below)
Admission:

$2.00, children free, child care available on site
free parking
Who:
Nancy Tucker/Smell the Soap - Handmade Soap www.smellthesoap.com
Hillary Webb - Fibre Art www.hillarywebb.ca
Irina Rapaport - Jewelery and Collage www.irinarapaport.com
Joyce Degannes - Pashminas and Shortbread Cookies
Erin Toole - Yoga Clothing/Activewear
Michelle Bowles - Children Clothing
Ellen Church - Jewelery
Annie Snook - Handmade Cards
Katherine Smith - Arbonne Beauty Products
www.katherinesmith.myarbonne.com
Karen Sosa/Casasosa - Traditional Christmas Puddings
Sandra Clark - Painting
Agneta Westdahl - Hats
Tom Conaty - Wood www.utopiawoodturning.com
Katie Mclellan - Textiles/Fibre Art www.katiemclellan.com
Karen Gdanski - Coasters and Fridge Magnets
Xenia Taler - Hand Painted Tiles www.xeniataler.com (DONATION of tiles)
Diana Last - Photograpy www.diannalastphotographer.com
Josie Acol - Home Made Spring Rolls
Teri Seegers - Hand Made Chocolate Novelties
Debra Gibbs - Pottery, Fine Porcelain