SUPPLY YOUR HABIT: Movie Wardrobe Sale (October 25)

The last Movie Wardrobe Sale in July was so successful
that they had to host another one!! -- Check it out tomorrow!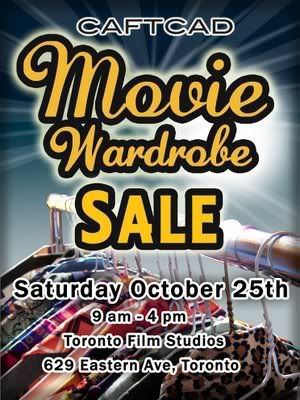 $2 at the door goes to supporting CAFTCAD
Free: Members, Seniors, and Children
Free Parking
Please re-use your shopping bags
For sale will be clothing, both contemporary and vintage, accessories, jewelry, fabric, notions, books, wardrobe supplies, and much more! Who knows what amazing things you'll find!
For further questions, please email at caftcad@gmail.com