CRAFTY HAPPENING: upArt Contemporary Art Fair 2008 Gala Reception (Oct. 2-5)
Via Akimbo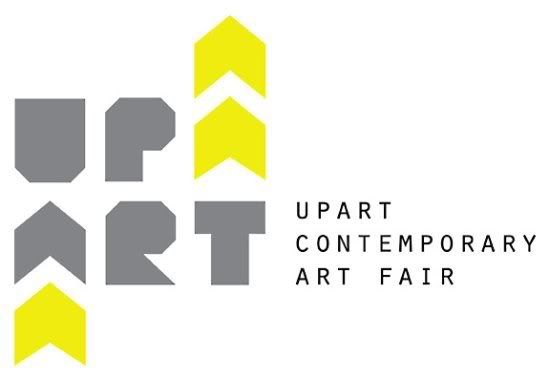 Thursday October 2 to Sunday October 5, 2008

(Event coincides with Toronto International Art Fair and Scotia Bank Nuit Blanche)


upArt

is a new annual contemporary art fair launching October 2-5, 2008 at the Gladstone Hotel (1214 Queen St. W. Toronto ON.).

upArt

will transform the entire second floor of the hotel with site specific installations produced specifically for this event and reflecting the diversity of contemporary art practices.

upArt

2008

presents artists, collectives, artist-run centres, galleries, and curated projects. This event is produced by the Gladstone Hotel and co-curated by Chris Mitchell and Jade Rude. This is not a salon style art fair!


This event takes over the entire

second floor of the Gladstone Hotel 1214 Queen Street West Toronto ON

. Visitors will find temporary room installations in 11 exhibition rooms plus public space projects in the hotel's 2nd floor reception gallery.


upArt

Contemporary Art Fair 2008 @ the Gladstone Hotel

Thursday October 2 to Sunday October 5, 2008

(Event coincides with Toronto International Art Fair and Scotia Bank Nuit Blanche)


Exhibition hours:

PREVIEW Thurs Oct 2 4pm-8pm

Fri Oct 3 12pm-11pm

Sat Oct 4 12pm - 12am (free admission from

7pm-12am during Scotia Bank Nuit Blanche)

Sun Oct 5 12pm-5pm


Gala Reception Fri Oct 3 7-11pm - w live performances and DJ


Exhibition Entry $7.00 (includes catalogue)


2008 PARTICIPANTS

Room Installations:

Jessica Eaton, Chris Faulkner, Jimmy Limit, and Tony Romano/Curated by Gregory Elgstrand. Alex Kisilevich and Peter Mettler/ Curated by O Born Contemporary. Noel Middleton/Curated by Magic Pony. François Morelli/ Curated by Joyce Yahouda Gallery. Tomori Nagamoto/Curated by Keep Six Contemporary. Emily Vey Duke and Cooper Battersby/Curated by Groupe Thérapie: Melissa Bennett, Olivia Lam, and York Lethbridge. Hajra Waheed/Curated by SAVAC. Joe Bradley, KAWS, Sasha Pierce, and Yui Kugimiya/Curated by Greener Pastures. Catherine Lane. Rui Pimenta and Kal Mansur. TH&B: Ivan Jurakic, Tor Lukasik-Foss, Simon Frank and David Hind.


Public Space Installations:

Bruno Billio/Curated by Tatar Gallery. Thierry Loa/Curated by Lonsdale Gallery. Jane Tingley/Curated by New Adventures In Sound Art. Julie Tremblay/Curated by Craig Scott Gallery. Myriam Bessette, Robin Dupuis, Freida Abtan, Jason Arsenault, Kyungwha Lee, Kyong Mee Choi, and Jen-Kuang Chang/Curated by New Adventures in Sound Art. Samuel Bietenholz. Jamie Campbell. JJ Chinois. June Croken. Andrea Gader. Paul Gilroy. Instant Coffee. Phouphet Sihavong. Sandra Smirle. Carolyn Tripp. Morden Yolles.


Off-Site!


AGYU's Performance Bus drives the spaces in between upArt, PIAF, and TIAF! The AGYU's unique performance bus has been hijacked! Again. Touring all three of Toronto's art fairs on Sunday, 5 October, this performance bus doubles as the bridge that links these fairs together while creating a dynamic space in between each venue with Toronto artist-host Ulysses Castellanos. Full of surprises!


For more info visit:
http://www.gladstonehotel.com/exhibitiondetail.cfm?id=916
upArt

is produced by: The Gladstone Hotel

Curated by Jade Rude and Chris Mitchell


Sponsors:

EYE WEEKLY

CIUT

Moveable


For curatorial information contact:


Chris Mitchell

(+1) 416.531.4635 ext. 7105

chrism@gladstonehotel.com
Jade Rude

jr@jaderude.com
(+1) 416.833.0930


Gladstone Hotel 1214 Queen St W Toronto ON Canada www.gladstonehotel.com