CRAFTY HAPPENING: Clothing Swap Party (October 25)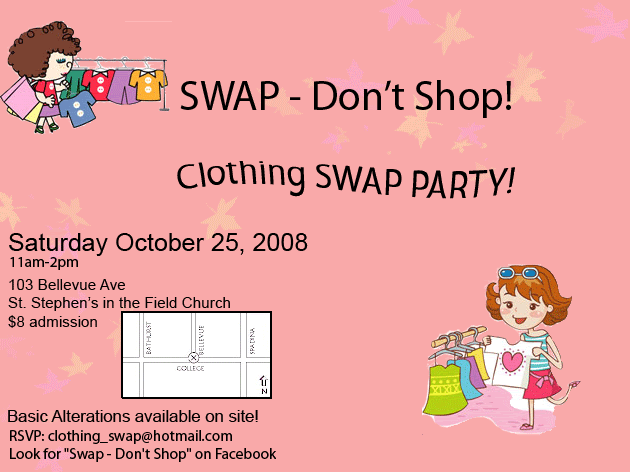 'SWAP - DON'T SHOP!' Clothing Swap Party!!





Date

: Saturday October 25th


Time

: 11am - 2pm


Location

: 103 Bellevue Ave
(St. Stephen-in-the-Fields Church)


Admission Fee

: $8


Show up with all of the unwanted clothing taking up space in your closet and drawers, and leave with bags of wonderful new wardrobe favourites!

All women's clothing, shoes, jewelry and other accessories (with the exception of undies) that are clean and in fairly good condition are welcome.

This time around the swapping frenzy begins right at 11am, so get there early!

As well as fabulous clothing and yummy snacks, sewers will be on hand to do basic alterations and demos on reinventing your wardrobe.

At the end of the day, all unclaimed clothing will be donated to charity.