CRAFTY HAPPENING: 12th Annual Pottery and Glass Sale (October 30-November 1)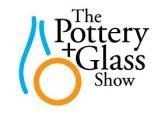 Dates


October 30 - November 2



Times


October 30 12pm - 9pm
October 31 9am - 9pm
November 1 9am - 6pm
November 2 10am - 4pm



Location


CNIB Centre
1929 Bayview Avenue (just north of Eglinton Avenue)

Free Surface Parking. Free underground parking after 5pm & all day Saturday and Sunday.



This elegant location will feature 64 clay and glass artists ranging from internationally recognized leaders in the field, to emerging clay and glass craftspeople. An independent juror has carefully selected participants for the originality and quality of their work.

The show opens with a gala noon-hour reception: Thursday October 30th.
Everyone is welcome to meet the potters and glass artists, local dignitaries and sponsors; Tucker's Pottery Supplies; The Pottery supply House; Advance Kilns and Supplies.

Come and see the wide variety of new work by potters, ceramic sculptors and glass artists of blown and fused glass, which are participating in the show this year from Albert, Ontario, Quebec, Nova Scotia.

Choose a beautiful object for your home, a stunning one-of-a-kind piece of Clay or Glass or a handmade piece of jewelry for yourself or a friend.


+ Presented by FUSION The Ontario Clay and Glass Association +
FUSION: the Ontario Clay and Glass Association, a non-profit arts group, organizes this event as a fund-raiser. Judging by the success of the past shows, they'll have another winner in 2008!