CALL FOR SUBMISSIONS: Toronto SpeakEasy's Illustration Show (reception: September 4, deadline: August 7)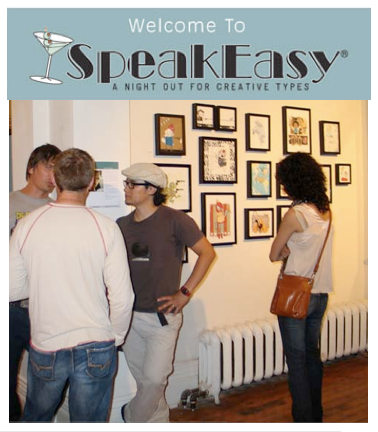 via SpeakEasy Toronto

CALLING ALL ILLUSTRATORS!


We are still accepting submissions for our Fall 2008 SpeakEasy Illustration Show. Don't miss this opportunity to show off your work to Toronto's creative community. SpeakEasy is a unique opportunity to display your work to an educated audience, meet artists and other creative professionals, and receive valuable feedback from your peers. Send us your submissions today.


SPEAKEASY'S 13 ANNUAL ILLUSTRATION SHOW

Date: Thursday September 4th
Submission Deadline: Thursday August 7th
Submission Fee: Free
Participation Fee*: $20.00


Want to attend the show?
SpeakEasy has an open door policy: students, creative pros, curious onlookers, everyone is welcome.


Interested in showing your work?
Submitting work for consideration is easy. Show us what you got, and what you want to do.

Email us samples of your work (max. 5 low res JPG files), along with a short bio and a description of the work you will be presenting. Do not send originals!

Please include the following with your submission:
Your Name (and Company name if you have one)
Contact Information (Phone, Cell, Email)
Website (If you have one)



Email Submissions to:

David Brown, david@blttogo.com

* Participation Fees are only paid if your work is selected to be part of the show. All fees are collected on the night of the event.

P.S. Please feel free to pass this message on to any illustrators who you may think might be interested in participating. Thank you!