CALL FOR SUBMISSIONS: Whodunnit? @ Ontario College of Art & Design (deadline October 17th)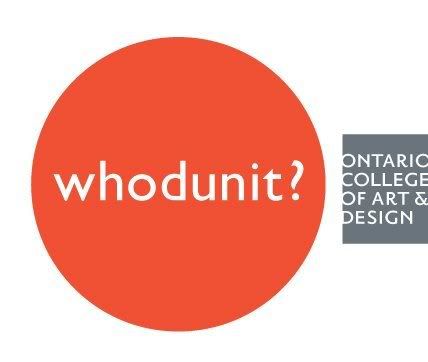 Be part of the mystery!

The Ontario College of Art & Design is accepting donations of work for the OCAD Whodunit? Mystery Art Sale!


Submission deadline: October 17, 2008


In six short years, the Whodunit? OCAD Mystery Art Sale, the Ontario College of Art & Design's signature fundraising event, has established itself as one of Toronto's favourite art events. The support of the OCAD community for Whodunit?, which raised more than $225,000 in 2007 to support our creative environment, has been simply outstanding.


Whodunit? will take place from November 19 to 22, 2008. The 5½" x 7½" works donated by OCAD students, faculty and alumni, as well as by other artists, designers and creative celebrities who support the university, will be exhibited for three days and then offered for sale on the final day, all at the same price of $75.


HOW YOU CAN HELP:


*Request an artist package and create two or more 5½" x 7½" pieces to donate to the sale.

* Recruit other artists and creative celebrities to donate art work.


NEW THIS YEAR:


Three-dimensional pieces are welcome! Three-dimensional pieces should have a footprint no more than 5½" deep x 7½" wide x 8½" high (14 cm deep x 19 cm wide x 21 cm high). Acid-free cards, generously provided by Aboveground Art Supplies, are included in the artist package for you to use as a base or as a size-template for other base material.


Tax receipts! You will receive a $75 tax receipt for each piece of your work that is sold. Alternately, we are happy to provide a tax receipt for the full value of your work - please see the Submission Guidelines info sheet for further details.


Whodunit? supports OCAD's Library! This year, Whodunit? proceeds will fund resources and upgrades for the Dorothy H. Hoover Library and new student Learning Zone at OCAD. Every piece of art sold supports the learning experience of OCAD students.


Submissions can be (but are not limited to) any of the following:


Advertising

Industrial Design

Photography

Ceramic

Jewellery & Metalsmithing

Printmaking

Drawing

Metal

Prototypes

Environmental Design

Mock-ups

Sculpture

Graphic Design

Models & Maquettes

Textile & Fibre

Illustration

Painting

Wood


Request an artist package
For more information about this event, please contact mailto:%20whodunit@ocad.ca


Whodunit? can only succeed with your support!


Thank you for donating to the Ontario College of Art & Design.


OCAD

100 McCaul Street, Toronto

416-977-6000 www.ocad.ca