craft attack!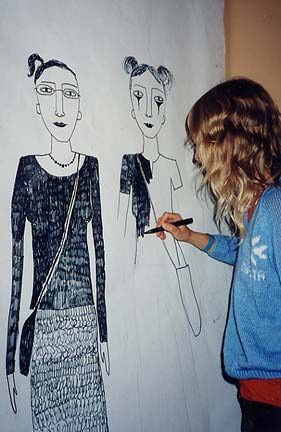 Found out about
Art Attack
! "an evening of music, art-making and public space beautification" through the
Toronto Public Space Committee
mailing list.
"We will transform a local venue into an Art Factory complete with paper, art supplies, live music. Later in the evening we will move outdoors and place our fresh artwork over commercial advertising space."
The public (that's you!) are invited to the planning meeting on Tuesday March 21st, 6:30-8:30 Metro Hall, rm. 302 (King & John). Contact
kristin@publicspace.ca
for more info.
I would encourage a strong crafty presence at this event - i am picturing knitted garbagecan ad cozies, embroidered subvertisements, and screenprinted wallcoverings a-plenty.
(photo: Marlena Zuber at 2002 Art Attack!)