i left my heart at st. lawrence market
I have been visiting the St. Lawrence Sunday Antique Market (at King and Jarvis) fairly regularly over the past few months, and at the risk of creating competition for myself – I would like to share this place with you as a great resource for vintage craft materials and ephemera. Some of my scores include a totally gorgeous 1930s feedsack quilt top – in perfect condition, and a bag full of multi-coloured vintage embroidery floss and antique lace for $5.
One great thing about being a regular is that people start to get to know you and your tastes/needs. Everyone is super friendly and eager to feed your habit, so if you chat up the vendors and describe some of the things you are looking for, you may find that next time you visit they've put something aside for you. For me this is a big part of what I love about the market – that small town coziness in the big city.

Below are some images from my last trip to the Market (click to enlarge):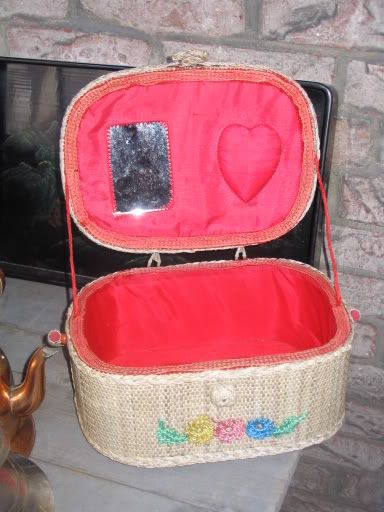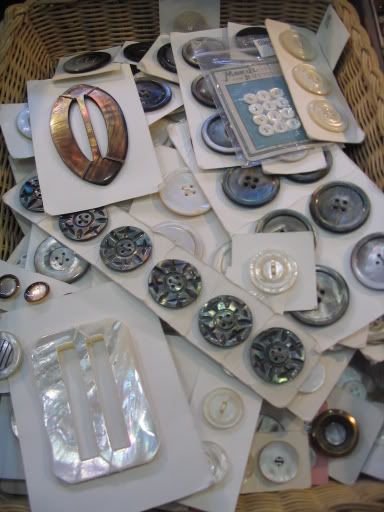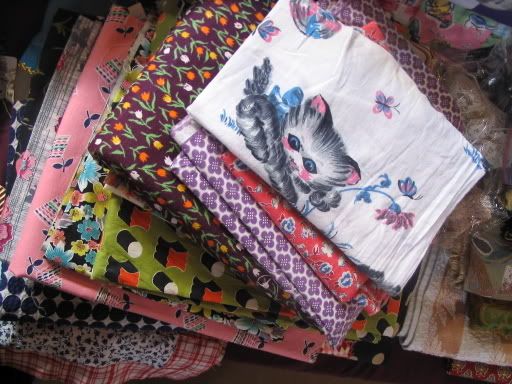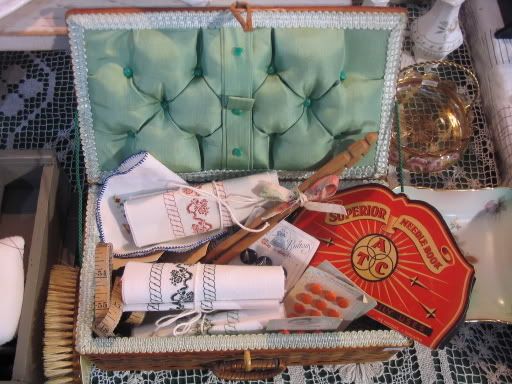 1. A wicker sewing basket (note heart-shaped pincushion!).
2. More heart pincusions and vintage spools and tools from Ruth's booth (one of my faves).
3. The market is great for fancy-pants vintage buttons and buckles.
4. Adorable and rare prints in great condition.
5. Fun books for inspiration (beautifully illustrated vintage children's books in abundance).
6. More loveliness from Ruth's booth.