beauty, clark! (and other stuff)
*Beauty*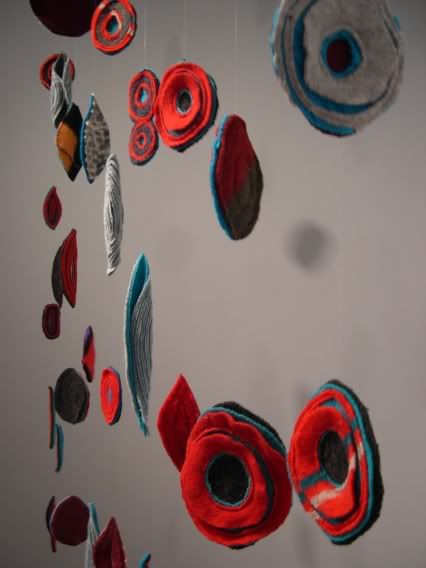 One of the things that I love about Harbourfront Centre (235 Queens Quay West) is that when they generate a concept for a project, they really go for it. Their latest scheme - Beauty - is no exception. From January - May of this year you are invited to explore the idea of beauty through a wide variety of programing - to ask whether beauty can be "defined by personal tastes or perspectives or [if]...universal standards [can be applied]?". As you might imagine these questions are investigated largely through a visual lens (though dance and poetry also factor in) - inspiring seven exhibitions and dozens of Craft artists through March 12, 2006. Read on for an overview of what's going on....
"In many mediums and by many hands, beauty is transformed by some of Canada's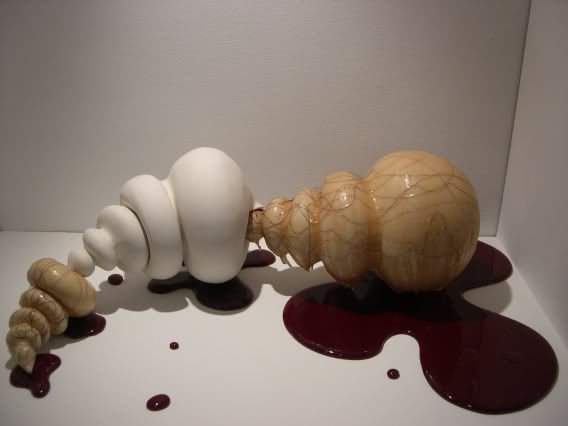 top emerging Craft artists at Beauteous (a national juried exhibition featuring 16 artists) as well as by twenty artists at Material World (Harbourfront Centre's Craft Studio residents biennial exhibition); at the four beauties exhibition and at installations by Susie Osler (BLOOM) and Wendy Walgate (New Migration). Photography by Garett Walker (The Canadian Icon Series exhibition) and a site-specific installation by designer Andrew Jones completes a fabulous free admission display of vibrant visual arts and cutting edge Craft at Harbourfront Centre."
Call 416-973-4000 or visit here for more details on these exhibitions.
*Innovators + Ideas (I

2

)*
Still hungry for mental stimulus? Check out Innovators + Ideas (I

2

) - also on at Harbourfront Centre - where contemporary Craft Art practice is explored through lectures, seminars and master classes, on select dates from February 25, 2006 through April 2, 2006. This is "a dynamic and lively series addressing current issues and needs within the contemporary craft field by inviting artists, curators and writers spearheading international and national contemporary practice through innovative individual investigation."
This investigation takes place through public lectures and master classes with participants:
Master classes and workshops feature UK textile artist Deirdre Nelson and Canada/USA glass artist Katherine Gray. Lectures feature prominent UK writer and curator Lesley Jackson as well as Australia's Janet Mansfield - editor of the influential periodical Ceramic Art and Perception. All events occur at Harbourfront Centre's Studio Theatre and Craft Studios.

For details on this series (including event info, costs, and registration) visit
here
.
*Clothing Swap Plus*
Finally, for some fluffy (yet socially/environmentally conscious) fun, on Saturday Feb. 25 you can participate in the Giant Deluxe Co-Ed Clothing Swap #2 , hosted by Park Gallery (1036 Queen St. West - one block west of Ossington). Girls swap at - 5pm and the co-ed swap action begins at 9pm.
Here's the deal: Drop off your so-hard-to-part-with unwanted clothes and accessories at Park. Bring them with you when you come by, or call Julia Burton at 647-999-7494 to arrange drop them off earlier.You can attend the swap even if you haven't donated stuff. It's all Free, and all leftover items will be donated to charity.


What's more, "Our very special Park Fashion Designers will go further and celebratethe event by unveiling their swap creations, modeled in our windowsby our unique Park Fashion Models, renowned for their beauty and flair.Our Co-ed Dj's MADAME hair and Steve Marsh will provide the clothesswapping soundtrack."