VENDOR CALL - membership call-out for the Contemporary Textile Studio Co-op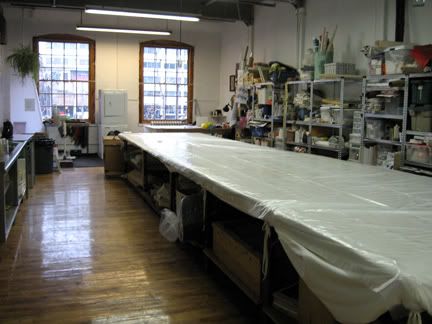 From Hillary at the Contemporary Textile Studio Co-op
* Waiting List Now Open for Membership-Apply to Become a Member*
*deadline September 12*
We are now accepting applications for membership at
The Contemporary Textile Studio Co-op
for October 2008.
Applications are due September 12.
Full members have 24-7 access to our beautiful, 1100 square foot, equipped Studio at 401 Richmond Street West, as well as opportunities for revenue generation and collaborations with other members and our institutional partners. Members contribute towards the costs of the space and general Studio supplies, and lend their skills and enthusiasm to the direction and development of our unique non-profit artist run co-op.